Meet Our Rabbi
Rabbi Cantor Mariana Gindlin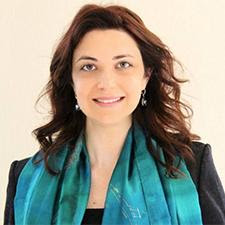 Rabbi Cantor Mariana Gindlin joined Congregation Beth Israel in August of 2021, after serving since 2015 as both rabbi and cantor of Congregation Shir Chadash in Lakewood, CA. Her enchanting voice, love of Judaism, and engaging personality has touched everyone who has come to know her.
Born and raised in Buenos Aires, Argentina, Rabbi Gindlin felt a passion for Judaic music early in life and devoted her career to teaching, performing and leading liturgical and popular Jewish music. In 2001 she served as a cantor in the Liberatad Temple in Buenos Aires, where her father sang for 30 years in the professional choir. She studied at the Latin American Rabbinical Seminary and at the National Conservatory of Music in Argentina. In America, she completed the Cantorial Program of Study and Practice for cantors at the Institute for Jewish Spirituality. She is a member of the Cantors Assembly and the Rabbinical Assembly.
In addition to her musical skills, Rabbi Gindlin is a licensed psychologist, holding a degree from the University of Buenos Aires. She is fluent in multiple languages including English, Spanish, Hebrew and Yiddish.
"I strive to meet people wherever they are in their spiritual journey and offer them guidance for growth. This entails facilitating their connection with the divine—the divine in themselves and in each other. I also strive to inspire my congregants to seek the Jewish way to transform mundane moments into sacred ones."
---
Rabbis Emeritus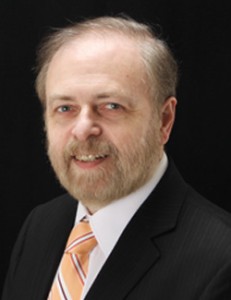 Rabbi Mordechai Levin served Congregation Beth Israel from 2013 until his retirement in 2021. He received his rabbinic ordination from the Latin American Seminary (Seminario Rabinico Latinoamericano Marshall T. Meyer), and is a member of the Rabbinical Assembly. Rabbi Levin was awarded an Honorary Doctorate of Divinity from the Jewish Theological Seminary in New York City for his years of dedicated service to the Conservative movement and the Jewish community.
Visit Rabbi Levin's website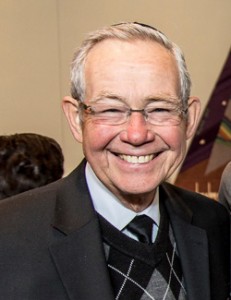 Rabbi Raphael Ostrovsky z"l was born in Jerusalem in 1938 and raised in Birmingham, Alabama, where his father served as Cantor for 36 years. He received a Master's Degree from the Jewish Theological Seminary in 1962, and was ordained as a rabbi in 1965. For 11 years, he served two major congregations in New York. In 1976, he became the rabbi of CBI, where he served for 32 years. Rabbi Ostrovsky passed away in May of 2020. His memory is a blessing to his family, to Congregation Beth Israel, and to Northwest Indiana.